Spam Perception Barometer for Q2 2019
10 July 2019

The new barometer of the perception of spam by Internet users using the Signal Spam system is available. In addition to the usual indicators, the focus offers a new sheet - still produced by the cybermalveillance.gouv.fr platform - on ransomware: these programs that block all or part of the functioning of a user's terminal and offer to return it to normal functioning in exchange for payment.
While it should come as no surprise to find the United States in second place among the countries sending the most communications reported as spam by French users, the position of Spain, with 8%, is cause for concern. Many companies that are not necessarily Spanish seem to be setting up in the Barcelona region and carrying out marketing operations that generate many spam reports. While the CNIL is competent to control a company in France and issue sanctions, it can also refer the matter to another European authority in the context of international cooperation in order to guarantee the effectiveness and consistency of the application of the European regulation on the protection of personal data.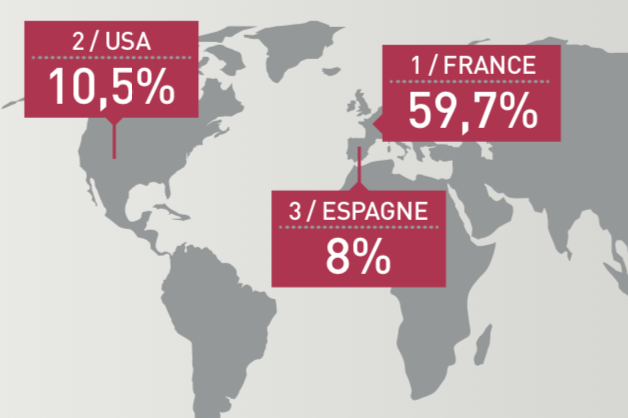 Find the full barometer here.