Installing the Opera module
Here is a tutorial that will guide you through the installation of the Opera module.
The Opera browser allows, thanks to a compatibility extension, to install and use any Google Chrome browser module.
1) Open Opera, go to the link available below and click on "Add to Opera":
https://addons.opera.com/fr/extensions/details/install-chrome-extensions/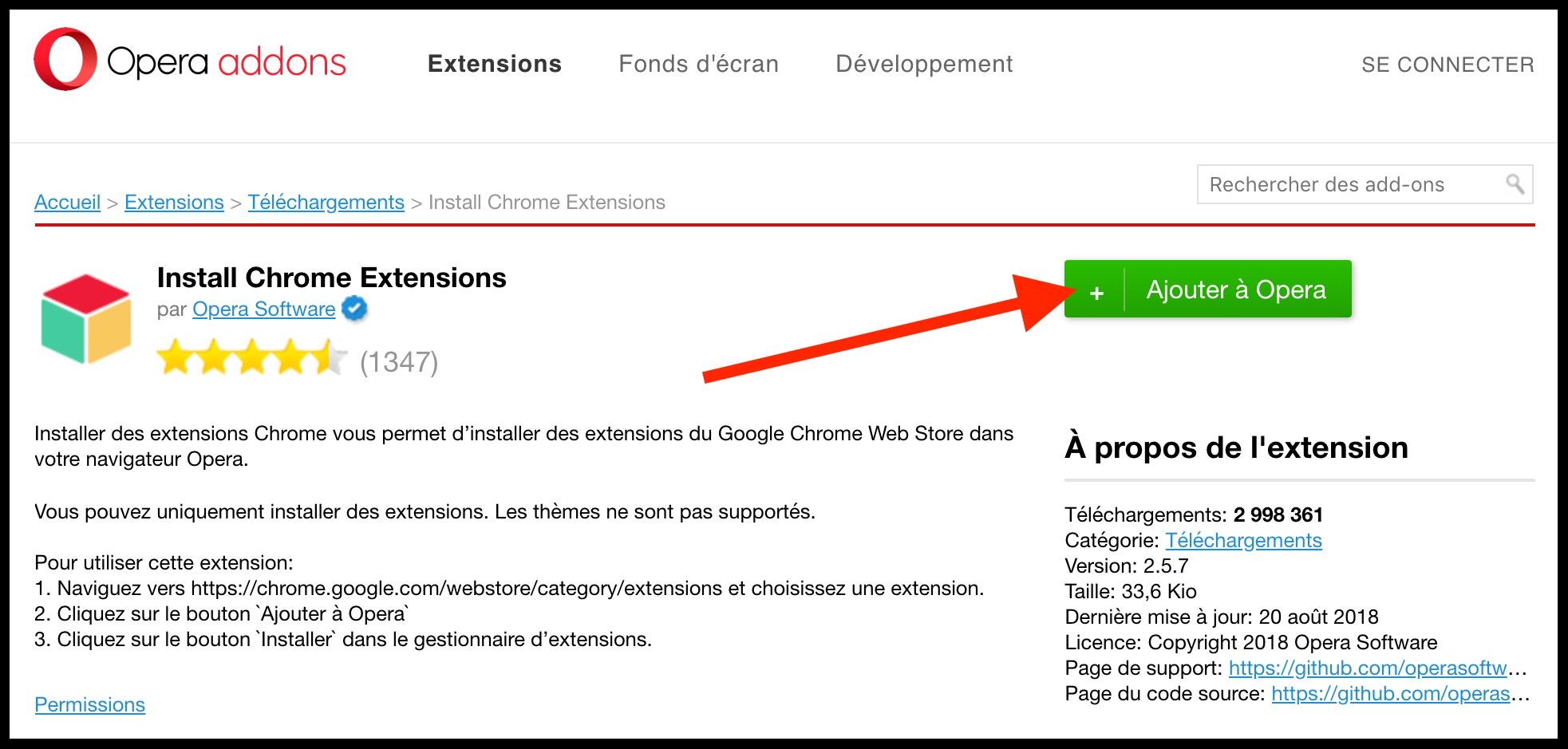 2) Then go to the Signal Spam modules page and download the Chrome module:
https://www.signal-spam.fr/tous-les-modules/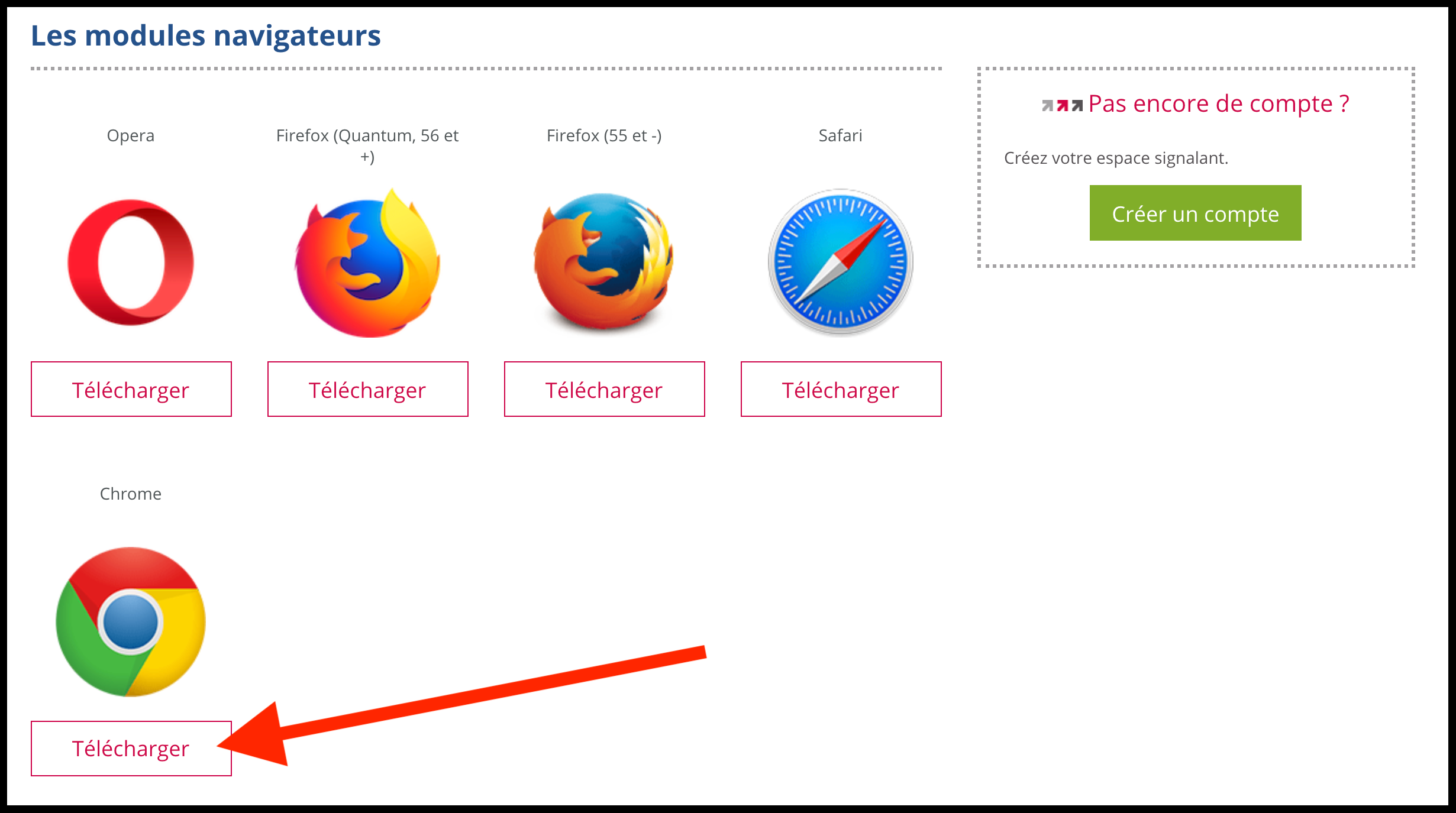 3) Then click on "Add to Opera":
4) Restart Opera and configure the module for use.