Install the Thunderbird module
The installation of the module for Thunderbird is done directly within the software.
Here is a tutorial that will guide you through the installation of the Thunderbird module.
1) Open Thunderbird and click on the menu icon as shown below:

2) Click on the "Extensions" tab of the menu to open the extensions page: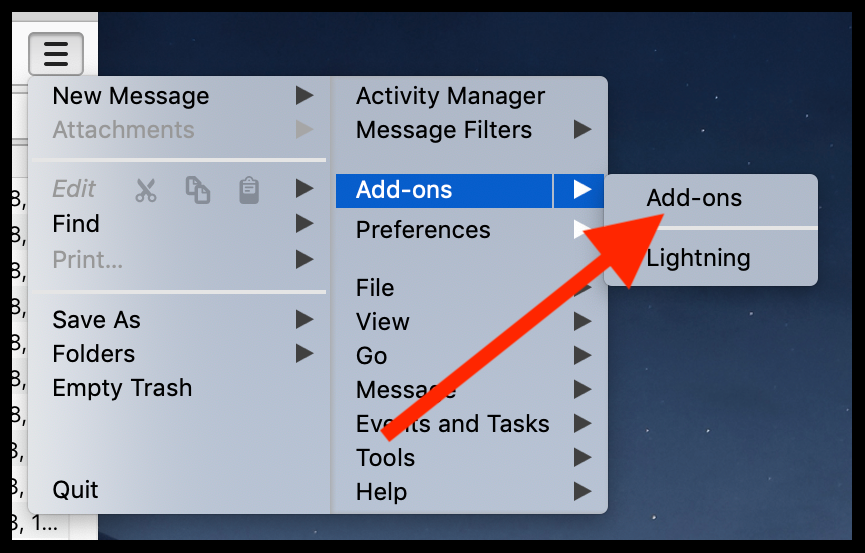 3) Enter "Signal Spam" in the search box and press ENTER: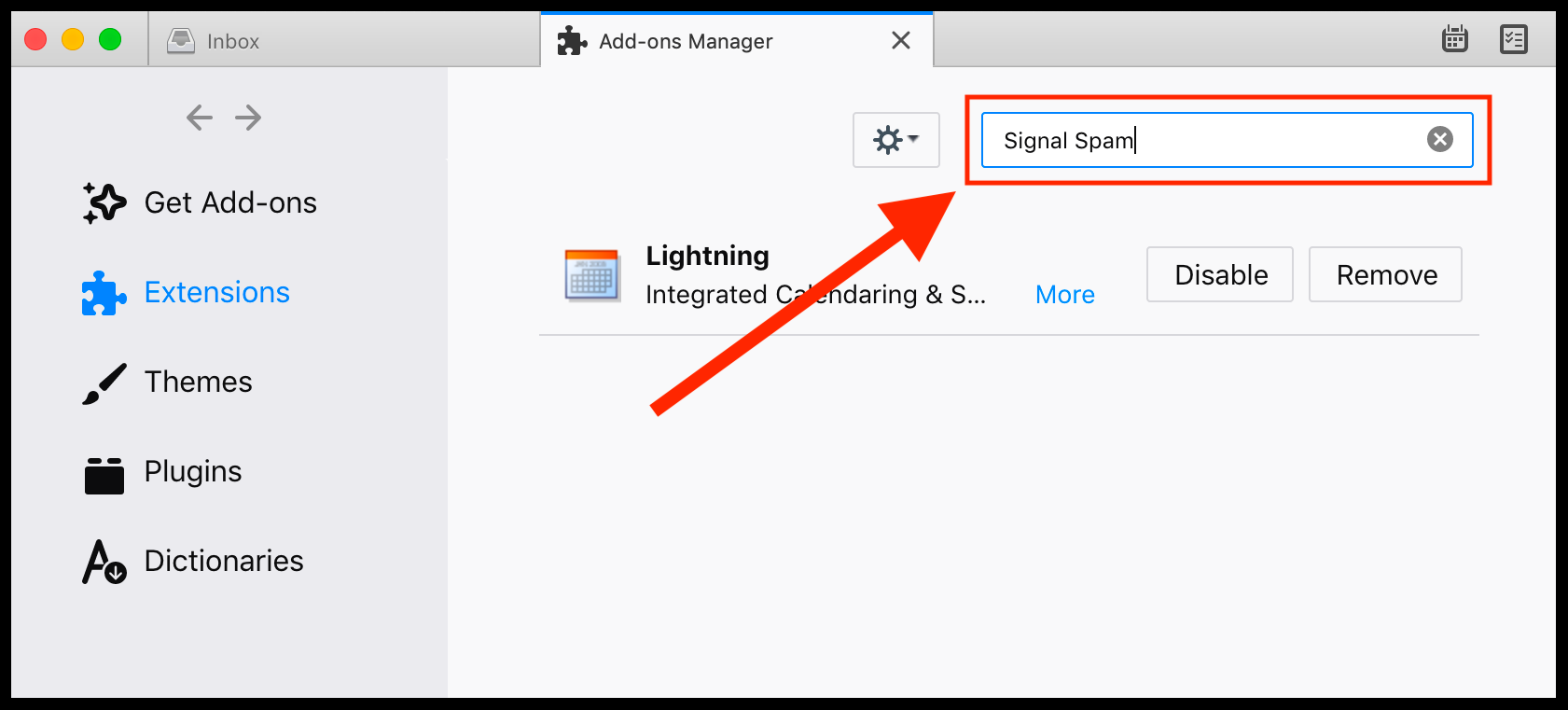 4) Then click on "Add to Thunderbird":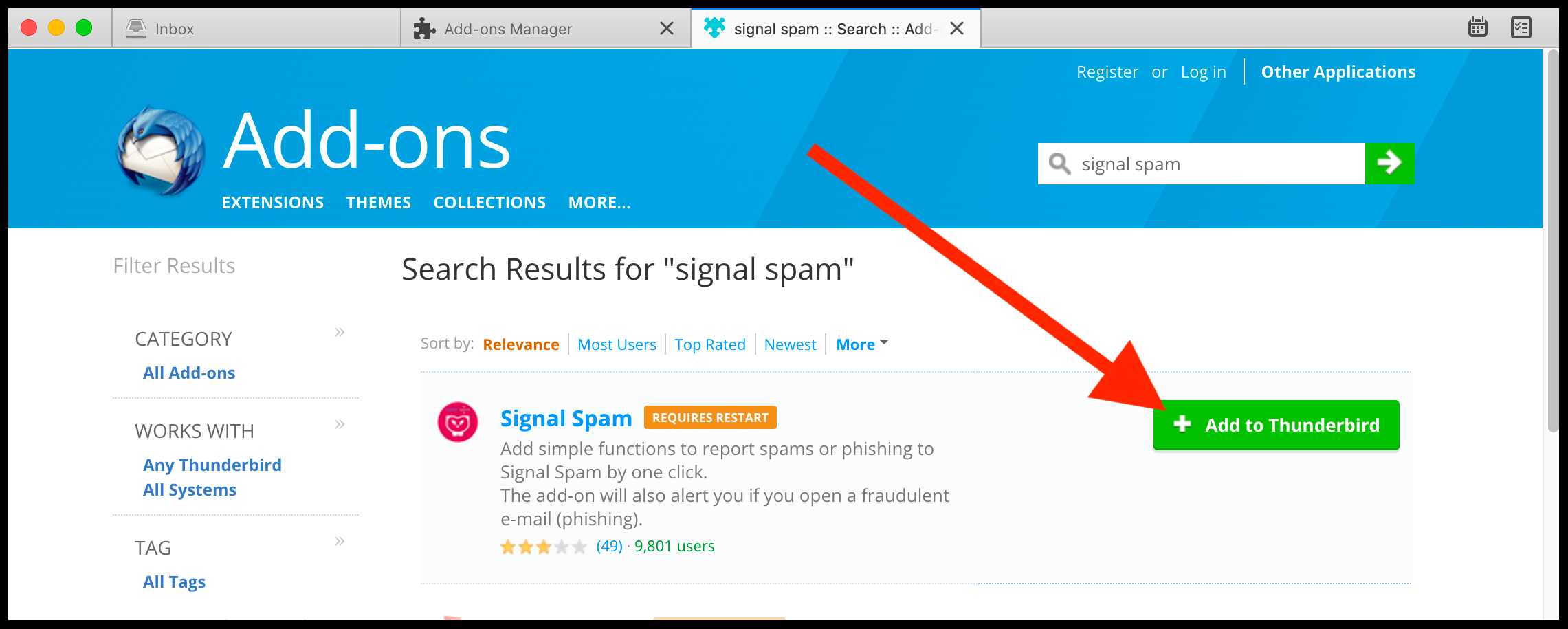 5) Restart Thunderbird and configure the module to use it.